2020: Putting forward a new strategic plan
In 2020 we developed our plan for the next three years. The plan and our new strategic objectives are the foundation that will allow us to achieve our vision to be recognised as one of the world's leading organisations for the development, promotion and protection of the trade mark legal profession.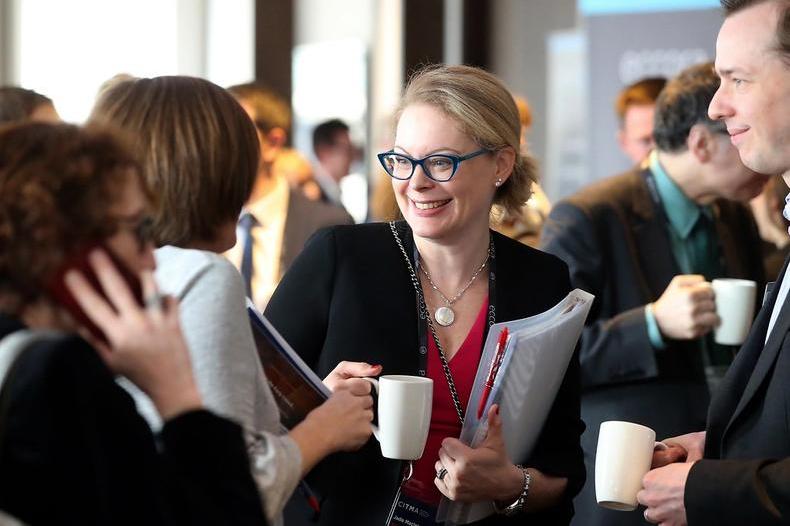 Our strategic plan was formulated in close consultation with our members. It reflects their priorities and concerns and is designed to support them as they respond to the challenges and opportunities arising in the next three years.
The new plan's publication comes four years after we were awarded our Royal Charter. It builds on the work we have undertaken in the intervening period and is firmly focused on meeting the future needs of our members as we lead the profession during a critical period.
Our objectives recognise the industry's international dimension and the importance of equipping our members with the skills to flourish throughout their careers. We also emphasise our commitment to championing the intellectual property profession and inspiring a positive, inclusive culture.
Our strategic objectives for 2021-2024 are:
To passionately represent and promote the interests of the membership and the wider profession.
To equip, support and develop our membership to be competitive and successful both nationally and internationally
To encourage and facilitate engagement in our work to enhance the profession and the organisation, inspiring a positive, healthy and inclusive culture.
We are confident that our 2021-2024 strategic plan and its objectives will serve the needs of our members and the profession throughout what will undoubtedly be a challenging period.
The four key activity areas that we have identified in our strategic plan will enable us to achieve our objectives are:
Represent and support our members
We recognize the significant challenges created by Brexit and COVID-19 and we will support our members to respond. In the process we will identify new opportunities for our members and promote the strengths of our profession, fostering strong alliances with key stakeholders including the UK IPO, WIPO and the EUIPO.
Equip our members
We will support our members' career and skills development with an innovative and engaging programme of events, thought-leading information and learning opportunities.
Promote our members and the profession
We will champion the importance of intellectual property, and the value our members provide in protecting it, on a national and international stage.
Influence a positive culture
It is our ambition that diversity and inclusion are intrinsic and celebrated characteristics of our profession. We will work closely with relevant organizations to achieve this.