How has the IP profession changed for LGBT+ members over the past 20 years?
Rob Davey explores the changing face of LGBT+ inclusion in the world of IP law.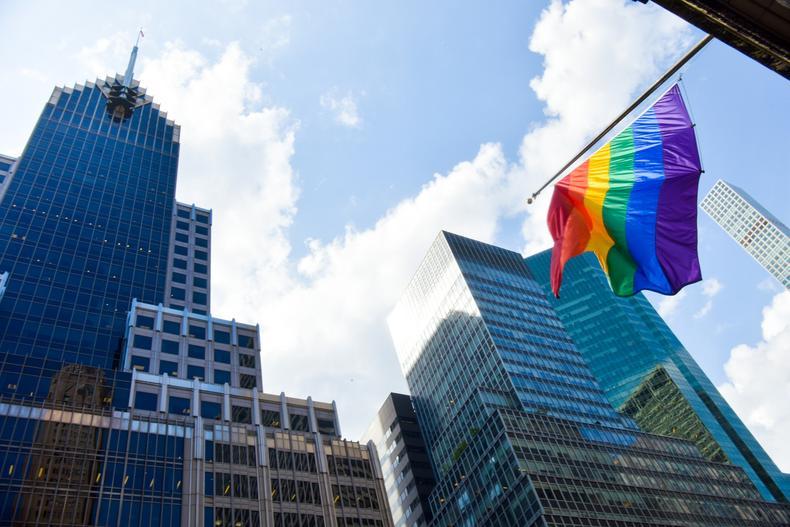 The past 20 years have seen the IP industry become a steadily more welcoming place for LGBT+ colleagues.
It is now nearly 23 years since I started working in and around the trade mark world. Back then I was firmly in the closet and freshly out of university, and it didn't seem like the workplace was somewhere that I should or could be my true authentic self.
That wasn't because there weren't LGBT+ people in our industry: there were, and some of them were out and proud. However, it wasn't really something to be discussed in the workplace.
In fact, I suspect that the trade mark profession has been one of the more diverse areas of law for a long time, but from an LGBT+ perspective the progress that has been made to make sure diverse employees are supported has come on hugely over the past two decades.
After three jobs in the closet, 15 years ago I was lucky to join an IP Solutions provider which had an employee resource group for LGBT staff.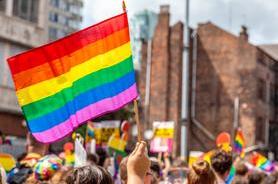 I wasn't initially a member but seeing that they existed, seeing C-Level executives support them, seeing them march at Pride in London and seeing lesbian and gay role models succeed all helped me come out as bisexual around a decade ago.
Once I was out of the closet I decided to try to be visible, there were (and still are) few bisexual role models in the business world and I want those entering the workplace today to know that people like them can be successful.
Finally being able to bring my true self to work enabled me to be a better colleague, a far more effective leader and undoubtedly helped me to contribute more to my employer.
Of course not all IP firms are large enough to have an LGBT+ employee resource group, but in recent years organisations of any size have new opportunities to show support for their diverse staff.
They are now able to join industry wide groups like IP Inclusive and their IP Out chapter while at the global level GLINTA (Gay and Lesbian INTA) provides a safe space to network with allies at the INTA Annual Meeting. Locally member led organisations like CITMA show their support in various ways including highlighting the upcoming LGBT History Month.
However the most authentic way for IP firms to make potential LGBT+ employees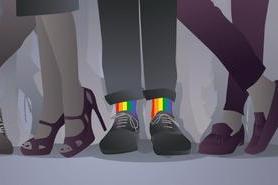 comfortable is for leaders to talk about it, recognize the unique challenges and ensure it is clear that this is a place where everyone is able to bring their authentic selves to work.
This isn't always easy to talk about for senior leaders who are usually straight, cis and white, but just making the effort to talk about these issues in an honest way is a huge first step in ensuring LGBT+ staff know they are accepted and encouraged.
The benefits go beyond LGBT+ employees, I've heard a number of women who look to see if a potential employer has good LGBT+ employer policies, if they do they are often confident in believing that gender based equality is also valued in that workplace.
So, things have moved on over the last twenty years and improved therefore LGBT+ colleagues in the IP industry have nothing to worry about anymore, correct?
Unfortunately we are not there yet. Police recorded hate crime against LGBT+ people has risen 324% over the last 10 years, gay colleagues who feel safe in the workplace still rarely feel safe enough to hold their partner's hand when they meet them outside the office, they moderate their queer expression due to fear of abuse, anti LGBT laws are being passed around the world including in Russia and Hungary, homosexuality remains illegal in 71 countries.
Back at home conversion therapy has not yet been banned in the UK and the government recently further delayed it's consultation into this practice. Meanwhile brands we all look up to and possibly support professionally will be sponsoring the FIFA world cup in Qatar later this year where being gay is punishable by death.
Furthermore while LGB visibility has improved greatly there is very little transgender visibility in the IP industry, perhaps not unusual while those who are trans cannot open a newspaper or switch on the TV without seeing transphobia under the guise of 'balanced debate'.
Many of the lines of attack used against gay and lesbian rights 30 years ago are being recycled to restrict trans rights today, trans employees need the support of their colleagues and employers just to exist today, regardless of how inclusive their workplace is.
One thing is clear, while progress has been made over the last two decades it is vital that the IP community continue to show its support for LGBT+ people.
A recent YouGov survey showed that only 37% of 18-24 year old people in the UK identify as "completely heterosexual", as Generation Z enters the workplace an understanding of the needs of LGBT+ employees will be critical to attract and retain the best talent.
Here's to learning from history and making further progress in the future!
Author