Introduction to Trade Mark Administration and Formalities Course
Our interactive introduction to trade mark administration and formalities will give new recruits and those unfamiliar with trade mark formalities a grounding in key aspects.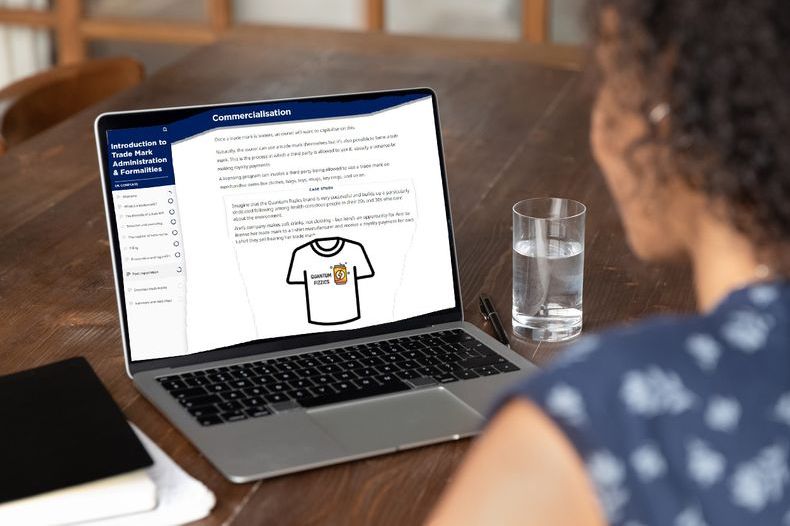 Delivered online and on demand, we cover the lifecycle of a trade mark, record keeping, searching and the trade mark registration process amongst other elements.
Intended for new formalities staff with less than six months' experience, the interactive course will take participants through a series of activities and scenarios that bring the world of trade marks to life.
Taking this course will complement internal 'on-the-job' training, rather than replace it.
After registering you will receive a link to log on and complete the course at your convenience. The course itself will take one to two hours for you to complete and you will have continued access to it for the following eight weeks.
Once you have completed all the units you will unlock a ten question quiz – get 80% or more correct and you'll pass. If you don't complete it first time you may wish to revisit a few of the units before taking it again – you have an unlimited number of attempts.
Passing the quiz will allow you to download and print your own personalised certificate to demonstrate that you completed the training with an understanding of trade mark formalities.
The course is made up of 10 units:
Welcome
What is a trade mark?
The lifecycle of a trade mark
Selection and searching
The register of trade marks
Filing
Prosecution and registration
Post-registration
Overseas trade marks
Summary and next steps
The course costs £95 per participant.
Book now
---
What the course looks like: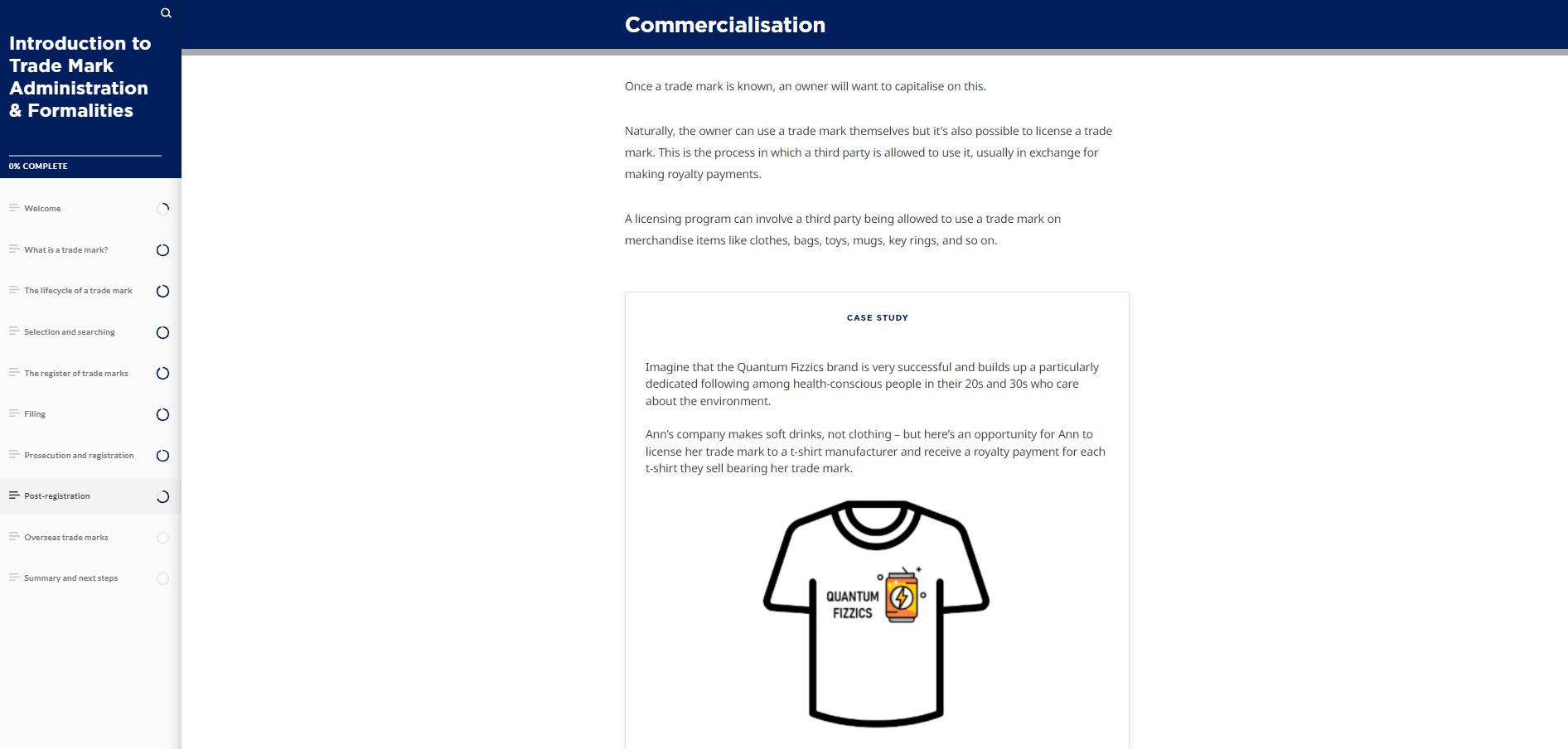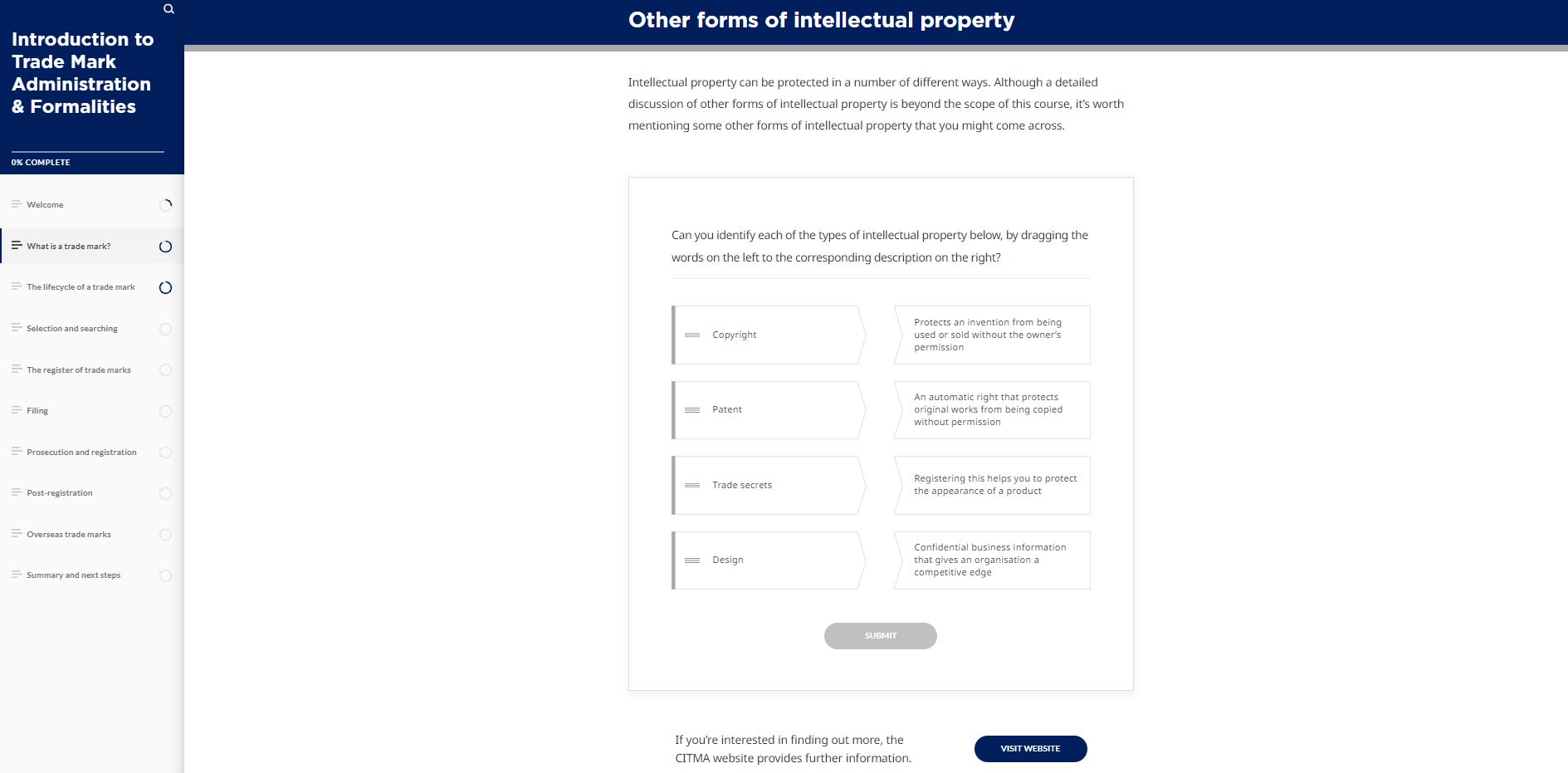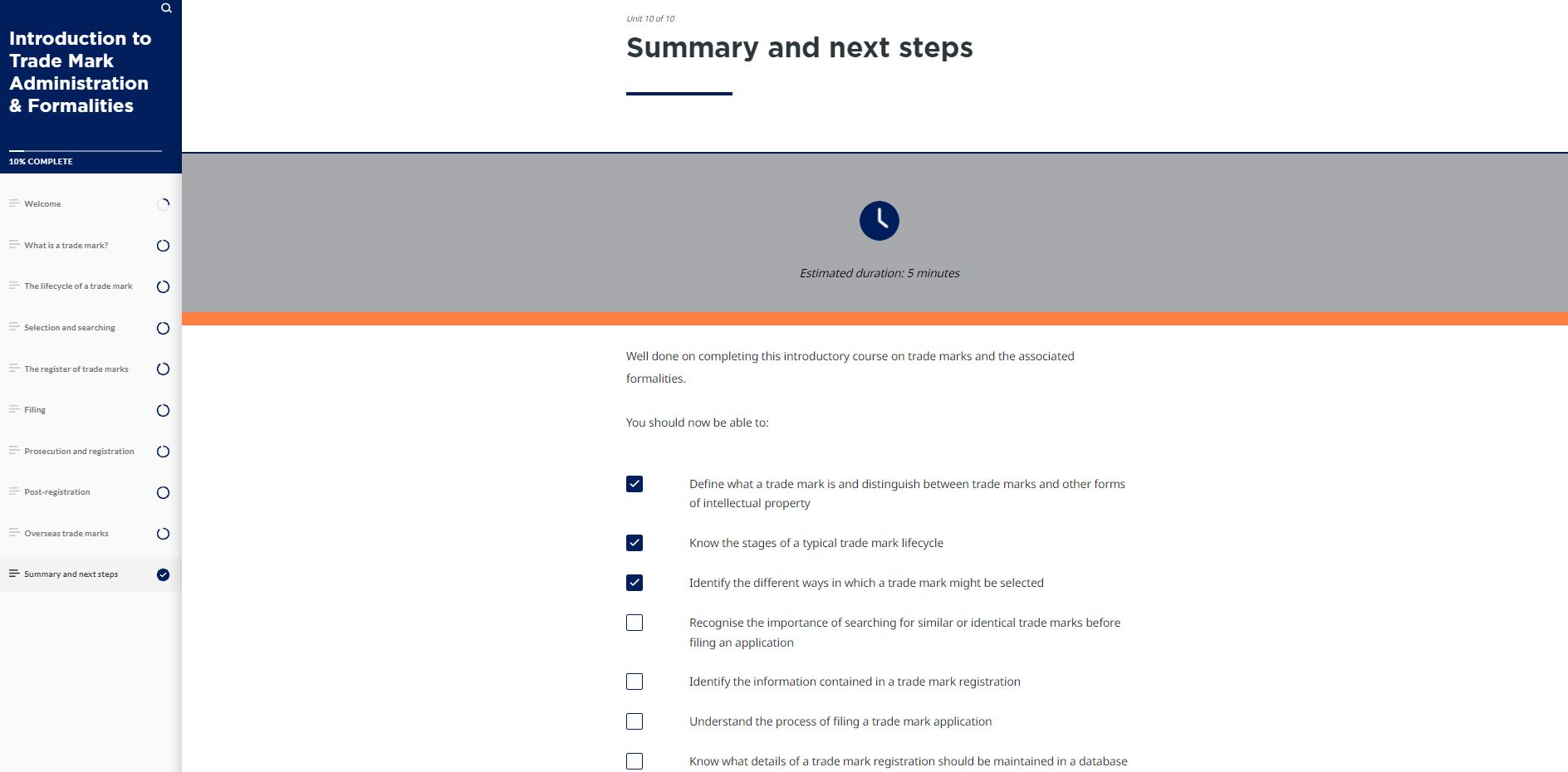 ---
Frequently asked questions: