Letter from the UK IPO
Tim Moss brings us up to date on how the UK IPO is responding to the world's ongoing challenges.
Difficult times won't derail our plans for progress.
I'm delighted to write my first contribution to your CITMA Review and to provide an update on what's going on at the IPO. I must admit it has been a strange and challenging year so far. The world has faced its biggest challenge yet, with the outbreak of the COVID-19 pandemic causing a significant impact to the global economy. However, the IP framework has flexibility built into it, and we responded with versatility to the challenges thrown at us by these new circumstances.
We relaxed the pressures on users of the IP system by introducing interrupted days and temporary fee changes. We created new internal processes to make sure we continued to deliver for our customers while keeping staff safe. Given the speed at which this disruption descended upon the country, I am very proud of how we responded as an organisation. We were able to maintain a near 100 per cent level of service to our customers while moving to homeworking almost seamlessly.
In the current situation, one thing is clear: innovation is needed now more than ever. It increases productivity, grows markets and creates jobs. IP is crucial to this by providing individuals and businesses with the confidence to invest their time, money and energy into developing something new.
We published our 2020-2021 Corporate Plan in early July, which sets out the detailed actions we will take this year and how that will contribute to making the UK the most innovative country in the world. Our focus is on delivering excellent IP services, creating a world-leading IP environment and making the IPO a brilliant place to work. Our key priorities for the coming year are:
Delivering our core services. We will continue to grant high-quality IP rights on time, meeting the expectations of all our customers.
Supporting the UK's independent economic and political future. We will work right across Government to make sure we develop our IP system in line with our domestic priorities and help businesses understand the IP implications of leaving the EU.
Transforming the way we provide our IP services to customers. This is essential if we are to deliver excellent IP services in the future. We want to ensure that the services we provide support innovative businesses in an increasingly digital environment, and we will put our customers at the heart of this work.
Understanding the impact of technology on the IP framework. We need to stay ahead of the challenges coming our way and make sure we respond to and enable change.
We have faced many challenges this year and there will be more to come. One important issue that has emerged is address for service. I am glad to say that we have responded to the calls for change here by seeking views from across the IP community, and I look forward to updating you on the outcome of this in the future.
Tim Moss is Chief Executive of the UK IPO
A letter from the UK IPO will now appear in the September and May issues of CITMA Review.
More from September's magazine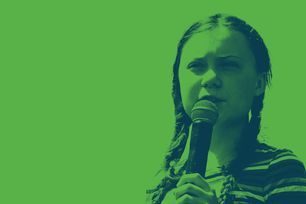 Allister McManus issues an IP wake-up call to some well-known environmental activist groups.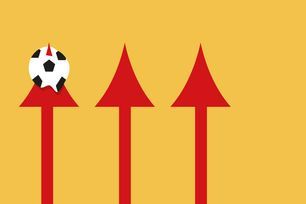 It will be interesting to see how an unusual argument plays out, says Charlotte Wilding. [2020] EWHC 1439 (Ch), Manchester United Football Club Ltd v Sega Publishing Europe Ltd & Another, High Court, 4th June 2020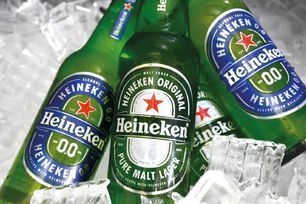 The trend for sin-free beverages is raising interesting questions for brand owners, Vanessa Harrow explains.