Cleveland Scott York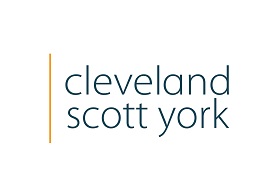 Company Profile
Cleveland Scott York is one of Europe's leading intellectual property firms. We have a grounded and commercial approach and advise some of the world's most innovative companies on the protection and enforcement of their valuable intellectual property. Building trust and insight helps us to form longstanding relationships with our clients - some of whom we have advised for over 50 years.
Technical expertise and clear advice are just part of who we are. We understand that every client is different and requires a tailored approach, be that a seamless extension of their business, or a more arms-length service. Whether you are a start-up or a multi-national business, you can be assured that we can provide an excellent level of service from start to completion. Our trade mark attorneys work alongside our clients to develop trade mark strategies suiting a range of IP budgets.
Our trade mark team advises on all areas of brand protection offering an extensive range of services, including:
Brand clearance and searching
Trade mark filing, prosecution and renewals
Due diligence, auditing, licensing and assignments
Oppositions, cancellation actions and appeals
Watching and enforcement services
Portfolio management
IP litigation
We also advise clients on related issues including:
Domain names and company names
Registered and unregistered designs
Copyright and confidential information.
Customs recordals and enforcement
All of our attorneys are experienced in representing clients in the UK and the EU, and in helping them navigate through the process of securing robust and effective trade mark protection on an international basis. The management, development and maintenance of our clients' global trade mark portfolios, working alongside our network of carefully chosen overseas attorneys, is also a core part of our service.
We offer a free initial consultation service so please contact us to discuss any trade mark or related issues you have.
We have offices in London, Munich, Hertfordshire, Thames Valley and Brussels.
Contact
10 Fetter Lane
London
EC4A 1BR
Jonathan Clegg – Partner, Trade Marks
Email: [email protected]
Lorna Hobbs – Partner, Trade Marks
Email: [email protected]