IPTogether
Company Profile

IP for Business
Whether you are starting a new business or have an existing one, you need the right support and tools in place to achieve efficiency and profitability. IPTogether will help you with the support you need in your brand protection and related commercial matters. We help to shape your brand, allowing it to win and maintain real competitive edge.
About IPTogether
IPTogether Limited is a consultancy services company founded in London by Gifty Gakpetor. The company provides global support services through its network of IP experts in the area of Intellectual Property law and its associated commercial underpinnings, with a focus on trade marks and designs protection and prosecution.
Our well-led team offers our clients a proactive approach paired with creative solutions in all brand protection matters. Maintaining our position requires constant learning and improvement to continually set high standards. We are able to offer flexibility and we charge appropriately, ensuring careful management of work and maximum costs efficiency.
Our areas of expertise
Since our founding in 2016 we have worked with international law firms and across a variety of industries, including technology, IT, AI software design, petroleum, oil and gas, pharmaceutical, office furnishing, retail, food and drink, haircare, skincare, beauty care, and household fragrances; and we continue to grow.
Clients rely on us to identify their IP rights, undertake due diligence and clearance searches and file their trade marks and design applications and prosecute to achieve registration. We are experts in managing and defending IP portfolios through contentious and non-contentious challenges raised during examination at Registry level to represent you advise and negotiate around third party rights. We will draft your contractual agreements embodying these rights including reviewing the same, advising you and helping you to exploit your IP rights. We have the expertise in handling complex trade mark related issues globally.
Our values and commitment to clients
The Director of this practice is a Registered Trade Mark Attorney, a title which is afforded by statute in the UK and is an exclusive title symbolising quality and trust. Gifty Gakpetor is a member of CITMA (Chartered Institute of Trade Mark Attorneys), who received her Royal Accent in 2016. IPTogether is regulated by IPReg, who have the Legal Services Board as their oversight regulator.
Our commitment to client services is bespoke. Work is of a high quality and we are never generic. What sets us apart is our collaborative approach to brand protection services, leveraging the expertise we have gained from working as Global Trade Mark Counsels with FMCG companies. We combine this with experience working in magic circle law firms, partnering with you to achieve efficiency and cost effectiveness in your brand protection related matters.
We are passionate about what we do, work to your budget and aim to make the whole process as easy as possible for our clients.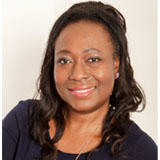 Gifty Gakpetor
For more information and/or a free confidential chat please contact us at:
[email protected] ∣ +44 (0)7729391103 ∣ www.iptogether.com
Director of IPTogether Limited
Registered Trade Mark Attorney
Advocacy Rights in IPEC (Intellectual Property Enterprise Court)
Previously Sole in-house Trade Mark Attorney for PepsiCo (UK and Ireland business)
Global Trade Mark Counsel at Unilever (Personal and body care products category)
Europe Counsel [short-term] at The Coca-Cola Company (to assist on projects)
Trained in Private Practice with over 7 Years expertise gained working in commercial law firms and Patent and Trade Mark Attorney firms
Regulated by IPReg (Intellectual Property Regulatory Board)
Visit IPTogether