Vault IP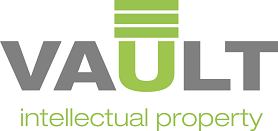 Company overview
Vault IP is a boutique intellectual property law firm offering high quality, affordable, trade mark, patent and design advice. Our core values are based on your needs, not ours. You will find our approach totally flexible; your commercial objectives are our priority and we tailor our advice accordingly.
We run a fully paperless office, meaning that as well as being efficient and environmentally friendly, our overheads are rock bottom. This allows us to be competitively priced in comparison to our peers without compromising on the quality or expertise of our advice.
Trade Mark services
As with all trade mark attorneys, our qualifications and experience are a given and we offer all of the main trade mark services you would expect to find including:-
Clearance searches
Preparing specifications and applications for filing in the UK, Europe and Internationally
Dealing with objections and oppositions
Assignments
Renewals
To find out more about our typical fees for these and other services, as well as an overview of our trade mark team please download our 'Trade Marks at Vault IP' document here.
Other services
In addition to helping secure protection for your trade marks we can also support your business with other aspects of IP, in particular:-
Undertaking prior art or 'Freedom to Operate' searches for patents
Preparing and filing UK, European and International patent applications
Preparing and filing UK, European and International registered design applications
Ongoing portfolio management
Contact us
To get in touch, please give us a call on +44 (0)121 296 9164 or email [email protected]
Find out more about us
Visit Vault IP